Friends and Family #6
A weekly newsletter amplifying pitch competitions, accelerators (w/funding), and grant opportunities for founders across the globe.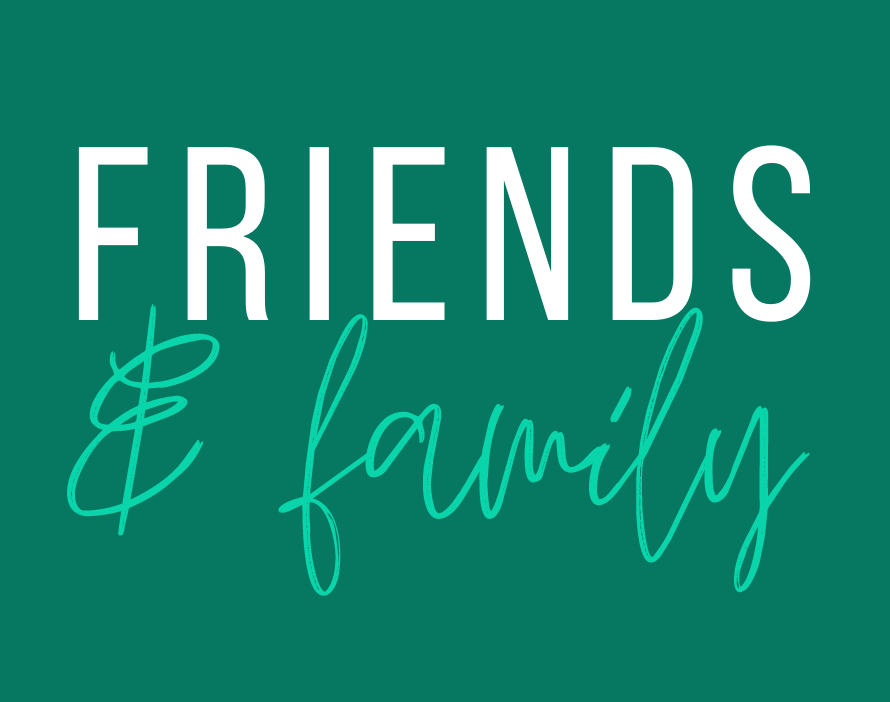 Welcome to the sixth edition of the Friends and Family newsletter. Hope you all had a restful weekend.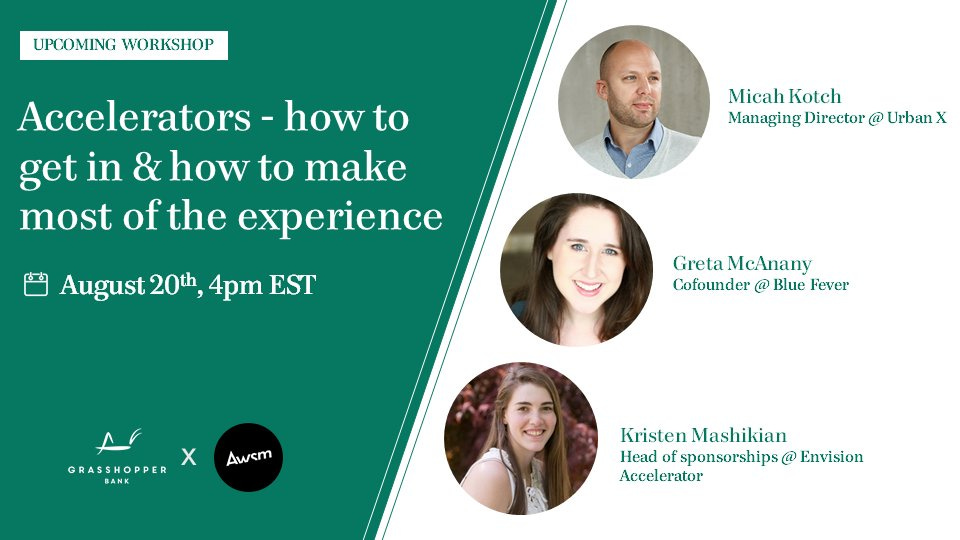 RSVP for our next event in the Friends and Family event series this Thursday in collaboration with AWSM. This event will breakdown identifying, applying, and getting the most out of accelerators in a remote-only world.

On with the show!
Amount: $5k *NEW*
We want to give $5k back every year in the form of a free grant. In addition to this financial grant, we are committed to providing access to our own networks and mentorship opportunities.
Eligibility: Business in any industry. At least 51% of the business must be owned, controlled or operated and managed by Black or African-American, female or non-binary identifying owners. At least 18 years old. U.S resident, and your business must have U.S legal entity. Early stage business with less than $500k in external equity financing raised.
Amount: $15k
Digital Empowers' Pitch for Purpose competition—organized by the U.S. Chamber of Commerce Foundation, Tata Consultancy Services (TCS) in collaboration with SEED SPOT—will recognize mission-driven founders whose startups leverage emerging technology and innovation to address social and environmental challenges.   

Pitch for Purpose applicants will gain access to resources to help build their startup, and if among the six leading social entrepreneurs selected to compete in the live-pitch event, founders will receive access to additional in-kind business services, mentorship, and direct capital to take their startup to the next level. 

Eligibility: – Founder of a startup that is developing products or services that will have a positive impact on the community, environment, and society at large. Revenue is not required. Startups must be based in the United States and raised less than $1M in funding.
Amount: $10k innovation grant and $3k impact grant *NEW*
The COVID-19 Tech Grant is designed to fund women-led ventures focused on solving the biggest health, education, employment, civic engagement, and financial issues that's contributing to solutions related to the COVID-19 global pandemic. Your startup may have launched before or after the pandemic started and focuses may include: HealthTech and BioTech, FinTech, Future of Work, EdTech, and Civic Engagement Tech.

Eligibility: – Applications for the COVID-19 Tech Grant are open to North American tech startups, with at least one woman founder or co-founder, whose product solves a problem ignited by COVID-19. Read the full criteria and rules here.Note: If you applied for a grant previously your application can be updated for this grant cycle once you are logged in. 
Amount: $50k fund that will offer ten $5k grants to Black founders.
The fund will offer grants to Black founders in the U.S and UK, aged 25 and under, who have a business idea that they want to get off the ground.

Successful recipients will get a cash grant of at least $5k to help bring to life the plans they've described in their applicant. Grant payments may be contingent on the winner achieving milestones determined by Courier.

Recipients will also benefit from ongoing mentorship for one year from successful entrepreneurs and have their stories told in Courier, which reaches an audience of over 500,000 people in more than 60 countries.

Eligibility: Must be a resident of the US or UK. Must self identify as a black person. Must be aged 25 or under on September 1, 2020. If you are a founder of a business, you must own at least 51% of that business. IF you are a founder of a business , it must be based in the US or UK. You must complete the application process. You must be willing to have your story told in Courier's print, audio and digital outlets.
Amount: Five $10k grants
The Barefoot Beauty grant program will provide five (5) business a $10k grant each to acknowledge and celebrate the ways in which they work to highlight the beauty of black women. Qualifying beauty businesses include: Skincare, cosmetics, hair tools/instruments and hair products.
Eligibility: Incorporated business for at least three months, Majority ownership by a female founder of color, Business within the beauty industry (Beauty consumable goods, beauty salon, beauty service and/or technology), Minimum of 1 employee, Business owner must be at least 25 years old, Evidence of customer traction and market validation.
Amount: $100k
"We've decided to invest up to $100,000* in up to 5 companies who choose to build rather than pay high prices for online classes.

"We have no industry preferences and are also interested in funding international students, irrespective of visa status. A large portion of our portfolio companies were started by immigrants, and we don't want physical location to get in the way of a startup."

Eligibility: The only requirements are that teams commit to working on their company full-time from September through spring of 2021, and that at least one member of the team is taking a gap year to build the company (undergrad/grad students and dropouts are welcome).
Amount: $10k
IFundWomen, in partnership with P&G Ventures, is in search of ten (10) breakthrough, fast-moving consumable products/technologies that create meaningful differences in consumers' lives. The ten selected founders will have the opportunity to participate in a virtual pitch day, and one grand prize winner will receive a $10,000 grant plus a chance to partner with P&G Ventures!

Areas of Interest:
-Harmless protection (Sanitizing solutions)
-Sleep
-Menopause
-Women's wellness
-Active aging
-Male wellness
-Allergy/Resilience
Eligibility: 1. Must be a product or technology in the above areas of interest 2. Must contain a product that is used daily or almost daily 3. Must have an ownable, superior efficacy benefit that solves a massive consumer problem 4. Must have some level of IP protection underway: patents pending, patents approved
Amount: African startups looking to raise between $150k-$1M
Ten African startups will be selected to showcase to the VC4A deal room which includes 150+ early stage investors looking to invest in Africa.
Eligibility: For-profit legal entity with <3 years of operation. Founding team has 2+ years invested and at least one of the co-founders is based ont the African continent with African nationality. Companies can not have received investment exceeding $1M+ USD (there will be exceptions).
Amount: 20 $10k equity free grants*NEW*
We're excited to announce our first-ever YC Build Sprint. This is a 4-week period to work intensively towards a defined goal alongside a community of thousands of other founders. The sprint will kick off on August 24 and be administered through our free Startup School platform. Also, we'll be awarding 20 grants of $10,000 to winners selected from among the sprint participants!
Eligibility: Full criteria.
Amount: (3) $10k grants (6) $5k grants.
A grant program for Black women or nonbinary entrepreneurs. Awardees will also receive tactical help navigating the fundraising environment at large so that they will have a more equitable opportunity at scaling the next billion dollar idea. They will also receive lifetime "ask-me-anything" access to the SoGal Foundation and SoGal Ventures teams.

Eligibility: –Founders should self-identify as a Black woman or Black nonbinary entrepreneur, have a legally registered business, plan to seek investor financing in order to scale, now or in the future, have a scalable, high-impact solution or idea with the ambition to be the next billion dollar business.
Amount: $500k pool of non-dilutive funding for 20 founders.
"We're excited to announce the launch of the new PledgeLA Fund for South LA Founders, a $500,000 pool of non-dilutive funding for Black and Latinx early-stage founders in South Los Angeles. This fall, we'll be selecting 20 founders to receive non-equity funding and three months of targeted support to help take their businesses to the next level."

"We'll share information about the fund, the application, and selection process in early August. If you're a founder of a tech or innovation-linked business connected to the South LA community who is interested in learning more, fill out this form to get updates as soon as they are available."

Eligibility: –Black and Latinx early-stage founder in South Los Angeles.
Amount: Prizes start at the second round, 6→ $500 6 → Winner takes $5,000. There will be $8,000 in cash prizes per season, plus $100,000 in Amazon Credits. 
"Twitch Pitch is the new world way for startups to pitch real investors and get completely uncensored feedback, in real-time! This competition is powered by Lightship Capital, the awesome venture capital firm focusing on inclusion and investment in underrepresented people and places. "
Eligibility - U.S based for-profit companies.
Amount: $100k *NEW*
With 500+ startups and 2 days of competition, Atlanta Startup Battle is a unque opportunity for startup growth and investment. Throughout the competition, the top participants develop their idea with seasoned mentors and present to active VC investors from Atlanta and Silicon Valley, all in an effort to help Atlanta identify and support the next generation of outstanding tech companies.

Eligibility: Atlanta startup.
As always if I can be helpful shoot me an email at denisha.kuhlor@grasshopper.bank - Have an awesome week.
D (@denishakuhlor)