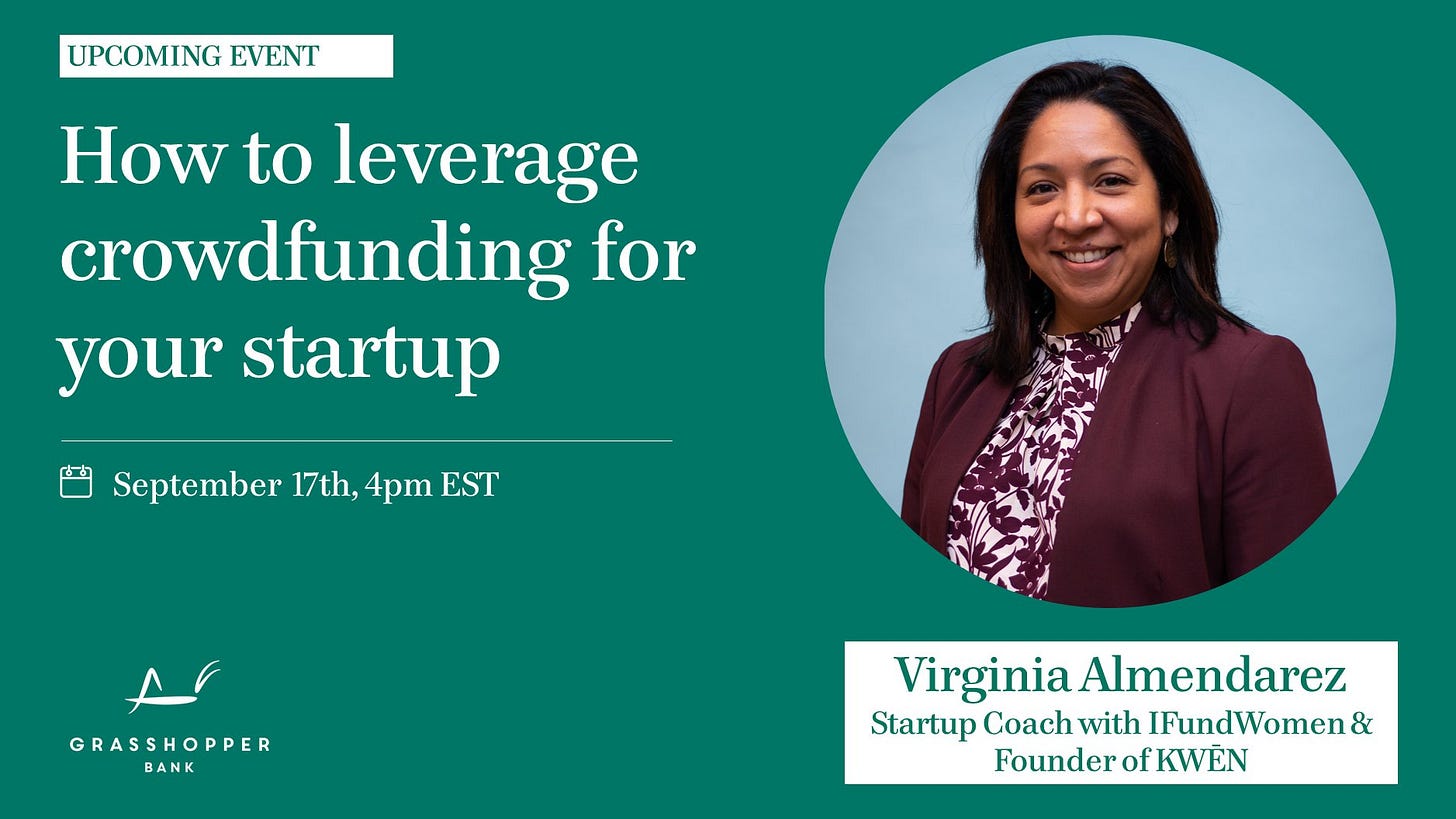 Please join us for an in-depth workshop exploring how to leverage crowdfunding to capitalize your business at its earliest stages.
We are joined by Virginia Almendarez, Startup Coach at IFundWomen, the go-to funding marketplace for women-owned businesses.
Key takeaways:
How to successfully launch a crowdfunding campaign for a pre-launch company.

How to evaluate the right platforms to launch a crowdfunding campaign.

How to create a timeline for your crowdfunding campaign that correlates with your business KPIs.

Best practices to promote virality and engagement once your campaign has been launched.
RSVP here.
Be on the lookout for the latest edition of friends and family soon :)

Best,
D